After reading the last post, my father-in-law sent me an article about homeschoolers that Business Week published a few years ago. He said the homeschoolers he'd heard about and come into contact with before me seemed more like the ones Business Week described.
Homeschoolers who are gaming the system. Homeschooling families that are producing super-genius kids who get into Harvard when they're fifteen and go on to govern small but precocious island nations in preparation for the time when they can achieve world dominance.
My family definitely did not have that much of a plan.
Homeschoolers fall into a lot of different categories, which is confusing for everyone, including me. It's kinda like Jews. Many non-Jews might think of "the Jews" as a single entity. After all, we're a very, very numerically minor group. How different could we possibly be? Let's just say that there are plenty of extremely observant Jewish men who would never speak to me, let alone consider me Jewish. I mean, I wear shorts in the summer and show off my naked legs. I sing on the bima, which isn't even permitted by very strict interpretations of our tradition. My mother converted. I married a non-Jew.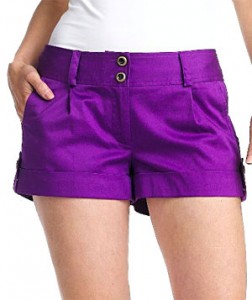 (I'm scandalous like that. source)
But I am Jewish. I don't think there are degrees of Jewishness. You are or you're not. There are a lot of other opinions out there, and most of them come from other Jews.
At least no one can tell me, "You weren't really homeschooled. Real homeschoolers always have a blackboard in their living room."
But they can dramatically misinterpret my life, based on other information they have about what it means to be a homeschooler.
They might assume, for one, that I am a devout Christian. That's a pretty easy assumption, since most homeschoolers are. Or that my parents both have a background in teaching. Plenty of homeschooled parents do, and even if they didn't, this would be a common assumption based on the way people understand learning. They can guess that my family has strong hippie sensibilities and that there was probably a farm involved in my upbringing. (My mom was into organic everything and lots of recycling when I was growing up. My dad could not have cared less. I have seen him with my own eyes putting a plastic milk carton in the garbage pail.) Or that I'm a math prodigy who can rip through a calculus textbook in about a half hour, while eating lunch. If they guess that, they probably also think I'm amazing at spelling.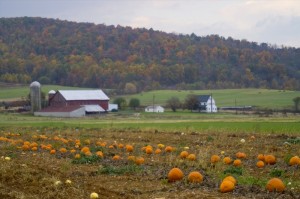 (looks like  a pretty decent place to grow up. source)
I grew up with a lot of musical prodigies. The homeschool community I participated in was full of them. My brothers were two of them. I tried. I performed a solo recital at fourteen, and there were some relatively big pieces on the program. But nothing huge. And I lost my place halfway through the closer and had to drop my left hand out for like ten measures. I wanted to die. But I didn't die. And these days I wonder why I thought being good at piano was so important, anyway (I wrote about this a little in my piece about Amy Chua).
But the sense I got from my family and the other homeschooled families I knew was not that kids should practice their instruments endlessly until they were world-class, but that we should pursue the things that interested us in a serious way. And if music interested us, we should go to a lot of concerts and practice, and audition for orchestra and chamber groups. We got good at things because we liked doing them.
And not many of them were incredibly practical.
I kind of wish, actually, that my parents had made me start a lot of little companies as a kid. I probably would've started Facebook instead of that Zuckerberg kid. That would be pretty sweet.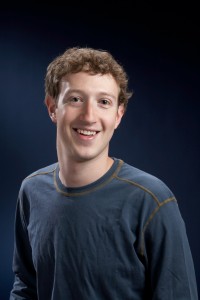 (he even looks a little like me. source)
My dad gets a little offended when I say stuff like that. He's an entrepreneur, after all. He knows all about starting and running companies. He says, "I tried to teach you! You weren't interested!"
OK, it's true. He sat me down and we read books about finance together, and he tried to explain how his business worked, and I even apprenticed at his office a few times. It was really, really boring.
So I went back to painting and writing fantasy novels and competing in poetry slams. And no one told me that was a waste of my time. They told me, "Keep going! You're good at this!" So I did.
I don't think that counts as gaming the system. It's more like…hmm…having fun. You know, in a serious way.
I think kids should have fun. I think kids learn a lot while they're having fun. I think it's really important for kids to learn that it's fun to learn. That was a fun sentence to write.
But as a result, I don't know where I fit into the spectrum of homeschoolers. I am also not sure how determinedly I should encourage my future children to learn HTML and internet marketing strategies and all of the other skills they will need to design tech-startups. Maybe they'll just be interested in programming on their own. That would be convenient.
*  *
Thanks, Bob, for inspiring this post! Maybe someday you'll write a guest post for this blog about being a famous law professor…  

For one pretty amusing portrayal of homeschooling, check out this YouTube video. Thanks for sending it to me, San D!