1. Line up
2. Raise their hands
3. Identify the "cool" kids
My mom was in the city with her friend yesterday, so the three of us were hanging out, and we started talking about lines, because we were walking by Grimaldi's Pizza in Dumbo, Brooklyn, and there is ALWAYS a ridiculous line. People wait for three hours to get in and get some pizza. I wonder what that pizza tastes like. I'd probably wait that long for the best pizza in the world.
A few days before, my friend from Australia said that "we would never queue like the Americans." I hadn't known that Americans liked to queue. Would you look at that. Maybe it has something to do with our obsession with what other people like? We are always pretty concerned with popularity.
Anyway, my mom laughed and said she remembered going with a bunch of other homeschooling families to some event, possibly at a museum, where the guide told all the kids to line up. And all of the little homeschooled kids looked at each other and their parents and moved obligingly in several directions and couldn't seem to arrange themselves into a line.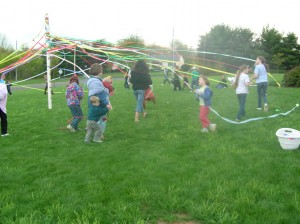 (we were good at this sort of thing, though!)
The guide stared at us like we were from another planet. What was wrong with these kids? Hadn't they ever been in a line of kids before?
No. We hadn't.
"But," my mom assured her friend, "They learned very quickly."
It's too bad, in a way. Because standing in line is incredibly boring. It may only be worthwhile when there's the best pizza in the world at the end of it.
My mom's story  made me think of other things I didn't know how to do as a kid. Like raise my hand.
In ballet class, when I was six or seven, the teacher asked the group of us who would like to play a tree in the upcoming performance. I loved trees, and I really, really wanted to pretend to be one. Which sounded infinitely better than trying to hold my chin really high and point my toes and suck in my tummy. So I yelled at the top of my lungs, "MEEEEE!!!!!" I wanted to make sure the teacher appreciated just how enthusiastic I was about the part.
Everyone turned to look at me. And suddenly, with dawning horror, I realize that several of the other girls were raising their hands. And that no one would have even thought to make any noise then. And that I looked ridiculous and stupid. I felt the heat pour over my face. I was sure no one would talk to me again. The teacher was raising her eyebrows and smiling slightly.
"Alright, Kate," she said.  "It seems like you're very excited about being a tree."
I was terrible.
But also, why couldn't we make any noise?
It wasn't all social humiliation and awfulness, though, not knowing how to do things that other kids had learned long ago.
I didn't know to only make friends with kids who were of the same social status as me. So when I went to summer camp or joined a group or took a music class or went on a trip, I ended up with dorky friends and cool friends and rich friends and poor friends, and friends who thought I was just like them and friends who thought it was interesting that I was nothing like them. I couldn't tell what I was supposed to be. Was I nerdy? I loved to read. Was I outgoing? I thought I was pretty funny. Was I pretty? I was sure of it. Was I daring? I went out in the forest by myself at night. Was I flirty? Yes. Was I going to go all the way with a boy? Of course not! I was too young!
I couldn't tell how I fit into groups, because it depended on the group, and I couldn't tell how other kids saw me, because it depended on the kid, and they seemed to see me in such different ways.
I still don't know, I guess.
I do know how to raise my hand and stand in line. But I try to avoid doing either.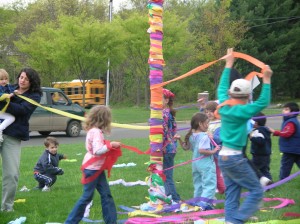 (notice the school bus in the background)
*  *  *
Disclaimer: Obviously, these things aren't true for ALL homeschoolers. I never know if I have to say that, but I want to to avoid the comments that go "I was homeschooled and I definitely knew how to line up."
Second disclaimer: Obviously, it isn't just homeschoolers who these things apply to. It almost never is. But please no comments along the lines of "you think you're so special and different, but really everyone goes through that." Being homeschooled IS different, but there should never be a competition concerning who is  the most different and weird. There are better ways to talk about the topic!