Since Kika wanted to know what happened next, I'll try to summarize the Emily story quickly before I start this post:
Emily left Waldorf after a couple years and we were reunited. She was the maid of honor at my wedding. But for the time that she spent in school, she was too busy learning the social system for me, and I was too busy running around in the woods to worry about it very much. School, even Waldorf, seemed all-encompassing. And when she invited me in for "bring a friend to school day," I was shocked to discover that in art class, the teacher suggested that everyone draw a rose. The same rose. And all of the students turned to one boy and said, "Yours is the best." I couldn't believe that sort of thing was even allowed. (Also, I was a little offended, since I had hoped that my rose would be the best…)
And here is today's post:
When you're a kid, people ask you, "What grade are you in?"
I never knew how to answer, because I could never remember what grade I was supposed to be in.
When you're twenty or so, people ask you, "Where do you go to college?"
And after college, people start to ask you "What do you do?"
Penelope Trunk wrote about the question "what do you do?" and offered some suggestions about how to approach it.
Which is helpful, because I never really know what to say. I do a lot of things. Some of them sound more like legitimate careers than others. Some of them sound ridiculous on their own. Some of them are just boring.
My husband asked me the other day if I knew many homeschoolers who grew up and went into the typical "successful" professions– doctor, lawyer, investment banker, pharmacist, that sort of thing.
I thought about it for a long time. I couldn't think of anyone. Which is not to say that plenty of homeschoolers don't go those routes. I'm sure they do. I mean, first of all, I don't even know an enormous group of homeschoolers who are my age. But the my-age homeschoolers I do know don't seem that interested in following paths that people think of when they hear words like "secure," "pillar of the community," and "money."
Maybe we never learned to want the things that people are supposed to want when they imagine their futures. Maybe we got comfortable with being weird. Maybe we learned to follow our interests too well, and they didn't tend in those directions. I don't really know.
I know homeschoolers who are obvious successes– astoundingly skilled musicians, brilliant academic thinkers, a thriving NYC entrepreneur, a cook at one of the most highly ranked restaurants in the country. Some of them can probably answer the question "what do you do?" without blinking. But for the most part they aren't doing something normal. And often they aren't on a track that involves a lot of money. Most of my homeschooled friends don't seem to crave money. They don't seem to wish they had a lot more of it. They aren't fantasizing about futures in which they can buy an impressive house and a sexy car and do whatever they want. Often they are already doing what they want.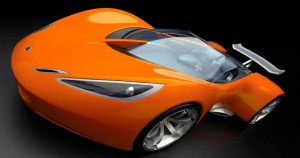 (I googled "sexy car," and this was one of the only images that didn't involve women in bikinis. source)
Like a lot of homeschoolers, I know what I want to do. And like a lot of homeschoolers, I want to write. But since I also like to sing and teach, those are also things I do professionally. I don't know what to call myself. I can say "I just got my Master's." I can say, "I'm writing a book." I can say, "I'm a lay clergy member," I can say, "I'm a blogger," or "I'm a freelance writer." I can name the Huffington Post, so that people will say, "Oh– wow!" Or my own blogs, so that people will look a little confused and say, "Oh. Cool." I can mention Columbia University so that people will think I must be smart, or mention teaching 3rd graders, so that people will think I'm sweet but not incredibly ambitious.
I say different things on different days, to different people. I can't settle on the right answer. Maybe because there isn't one.
Maybe there isn't ever one, even for the lawyers. They get to say, "I'm a lawyer," but of course that only begins to describe them. There's a lot more to everyone than their job. And in this day and age, there are often a lot more or less jobs to every person than there used to be. So maybe it's time to stop thinking about careers as straightforward, all-encompassing paths that dictate who we are. We are a lot. We do a lot.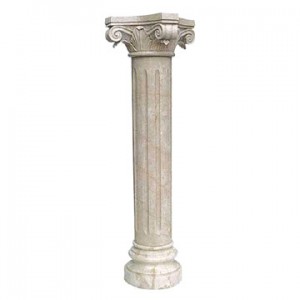 (maybe pillars are overrated, anyway. source)
P.S. I wrote about the whole twenty-somethings and jobs issue here. And in HuffPo. In case you didn't think I was very ambitious

P.P.S. A piece I wrote about homeschooling was on the front page of AOL! You can find it here now. Welcome to everyone who found me through that!