My husband (who I refer to as Bear in everything I write)  is kind of a genius. OK, he's my husband, so obviously I think he's great, but I'm serious: the man is abnormally smart. He's smart in the perfect-score-on-every-standardized-test way. In the BA-and- MS-at-Stanford-in-four-years way. He's smart in the thinking-about-the-world-in-surprisingly-unique-terms way. He's smart in a way that allows him to be able to solve any problem you put in front of him, whether it's fixing the toilet, programming a computer , comprehending the details of every kind of derivatives trading, or somehow figuring out what's bothering me when I get really sullen. He's smart in a way that enables him to be modest and never talk about how smart he is, and listen to other people instead.
All of this is amazing, until I'm lying in bed with him and he is taking a world geography test for fun, and asking me if I remember the capital of Sri Lanka. I do not. And then I don't remember where Uzbekistan is on the map. Oh my god. A whole country, and I have no idea. It turns out there are other countries I can't identify by shape. Many of them. Bear is telling me about how the ethnic minority in such and such a place, which is called this gigantic word that I'm sure he's pronouncing correctly in a language I can't identify, has a really interesting alphabet, with a really interesting history. And then there's their currency. Which he also mysteriously knows everything about. He seems to expect that I will at least know something about the Malay Peninsula. He always casually expects that I know everything he does, like knowing that much is normal. It's flattering. But also scary.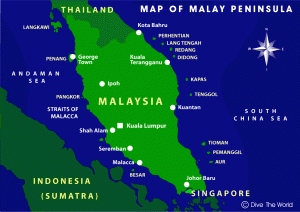 (I should study this. source)
He' s just lying there, looking at maps on the laptop, and talking happily about the world, and I am thinking about how incredibly uneducated I am. And immediately, I start thinking about unschooling. It's all the same stuff I've always thought every time I didn't know something other people knew, or expected me to know. "They will think I should've gone to school. I'm making unschooling look bad." I wonder if I just forgot, for my entire childhood, to study geography. Did I somehow never study any geography, ever? Is that even possible. I feel slightly panicked. Oh my god– what else haven't I learned? There are enormous gaps in my education! Can I scramble eggs? I'm a failure! The jig is up!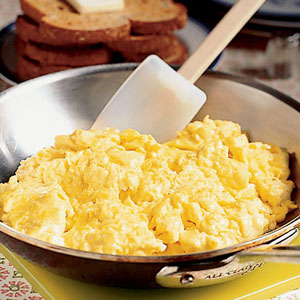 (source)
I pick up my phone and stare at it, pretending that I'm concentrating on something important, while I try to figure out how much of a failure I am.
I remember Dad sitting on the floor with me and going over a map of the United States every evening when I was eight or so. I remember this series of books I loved about kids growing up in all these different countries. The kid from the Amazon Basin was especially cool. I remember Mom reading stories set in African countries to us, and then pointing out the places on the globe and in her giant maps of the world book. She always kept it close by. Actually, she made my brothers and I figure out where on the globe everything we read took place. And we listened to geography tapes. And we drew maps. I think at one point we briefly studied mapmaking.
OK. So I can't blame unschooling.
It's me. I have a terrible memory. I mean, I actually forgot my social security number for like 30 seconds today, when I needed to remember it. I'm sort of oblivious by nature.
Do kids who went to school remember more geography than me? Some of them definitely do. Most of them, I think I can say with absolute confidence, definitely do not.
But I feel like I should know everything, or at least everything relatively basic, because I didn't go to school. So that no one can ever blame unschooling for the things I don't know. As though, if unschooling failed me in one little way ( scrambling eggs, for example), it must be a complete failure. As though Bear must on some level know so much more than I do about so many things because he went to school, rather than because he is absurdly smart.
I am not a genius. But I like my mind a lot. I like to learn. I am interested in the Malay Peninsula. And there's no reason why I can't learn about it again, even if Mom already pointed it out several times in her map book.
I think I'll give unschooling a lot of credit for that part, actually. For teaching me that there isn't a point when learning starts and stops. It just keeps going. My education isn't over. It's everywhere. It's endless. Which doesn't mean I'm not embarrassed anyway, when I forget the things I think I should know. Or never knew them in the first place. But let's just call that normal, and move on to the fun stuff.
And anyway, when it turns out I don't know anything about geography, Bear doesn't mind. He thinks I'm awesome. He thinks I'm really, really smart.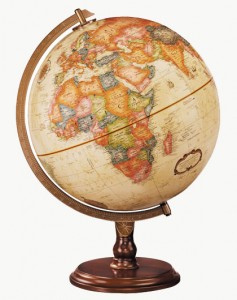 (I want one of these. source)