I was in the New York Times, recently, talking about homeschooling and sports. Which is not a topic I know much about.
I didn't play sports as a kid. I didn't want to play them. I didn't care about them.
My brothers both played baseball, though, and they were very serious about it for a while. So when the Times editor contacted me and asked if I could have a little statement about whether or not homeschoolers should be permitted to participate in public school sports (after all, we do pay taxes), I called my brothers.
"It's stupid," said the older one, Jake, now 22. "If you're good, and you want to go farther, you can't, because rec ends at fourteen or fifteen." He added, "It's a good thing Tim Tebow got to play at his high school even though he was homeschooled, right? But they had to go to court for that. We shouldn't have to go to court. That's ridiculous."
The younger one, Gabe, who went to high school before he went to college, didn't care as much. "Whatever. It's not like I was gonna go pro…" He had been the star pitcher on his team at some point– I still remember his scowl of concentration, and how the moms went crazy when he threw the ball.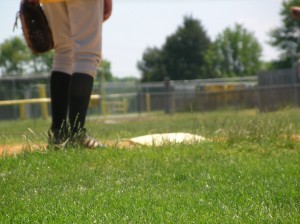 I dashed off the piece– the New York Times needed it in two hours. They needed a pic and a bio. Shit, I thought. I don't have ANY good headshots! I'm going to blow this whole thing!
The New York Times told me that "homeschooler" is two words. "Home-schooler." That's the way they do it. "But a lot of us combine them…" I said. It was hopeless. The editor did agree, though, to change the bit in my bio that she'd edited to "writing a book about having been schooled at home," after I explained that it sounded weird to me that way. "Schooled at home?" That sounds like there were a lot of rulers and a chalkboard involved. And possibly plaid and argyle. Sometimes I fear we will never understand one another…
I sent the piece in. And then I told my mom about it. I read it to her.
"Oh, that's not how it went," she said. "We didn't wish we could get into the school. I decided against even trying. Why would we want to use the school?"
"Jake wanted to."
"Well, it's a little more complicated…" She explained that some other homeschoolers in the area had tried to get involved at local schools, for sports or theater, or whatever else, and that it had been a lot of work and bureaucracy and red tape and politics and very little cooperation and fun and learning. She wasn't sure why anyone would want to get involved in the schools. In fact, she was happy to avoid them.
"That's the great thing about homeschooling," she said. "We could do everything we wanted on our own. We didn't need to rely on school. We formed our own groups."
And we did. So many of them! Shakespeare and chess and science and magic tricks and poetry and book club and nature walks and historical fiction and ethnic foods and astronomy and just about anything we were interested in.
I never wanted to go to school. Not for anything. Not even to be in a club.
I want homeschoolers to have the option to use their local schools, when they need them, though. To me, it feels simple. You pay the school tax, you get to use the school.
And maybe for serious athletes, this is the only viable option.
But talking to my mom made me wonder if the question being asked was phrased wrong. If maybe the ideas behind it were skewed. The assumption is, of course, that homeschoolers will always need schools. That homeschoolers will try to get into schools, even after rejecting them. That homeschoolers want to use schools– that homeschoolers want to have it all.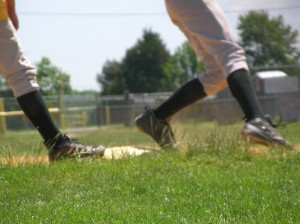 Well, I think we do want to have it all. Who doesn't? And who doesn't want everything for their child?
But for all of the seriously athletic homeschoolers who discover at fourteen that they really do need access to a coordinated football team and the opportunities and resources it may introduce, there are probably a lot more of us, like my mom, and like me, who just aren't interested. Who would much rather figure it out on our own than try to cut through all the red tape and squeeze ourselves into a system that has been eying us suspiciously from the beginning.
"Jake got more serious about music, anyway, at that point," said my mom.
I remember him, up in his room, pouring over orchestra scores. He went to see the Philadelphia Orchestra perform every single week, getting a student discount. He played in the Philadelphia Youth Orchestra and traveled around the world with them. He was preparing to audition at all of the best conservatories. He practiced for hours and hours every day. And now he's auditioning for all of the best graduate programs, after studying at conservatory for four years. His life is made of music.
Not that it had to be. Maybe he would've been a great baseball player. Maybe he could've gone to the top.
"Who knows," said Mom. She seemed fine with the way it worked out. All of life is like that, anyway. You can cry about what could have been, or you can look forward.
I still felt sorry for younger Jake, though. He had been so dedicated to baseball. He would've liked being on a high school team. Like Bear's brother, who really enjoyed it. He's a consultant now,  not a pro baseball player. But maybe baseball was important for him. It's hard to say what will end up helping you become who you want to be.
So in honor of younger Jake, I'm glad I argued for homeschooled kids and public school sports. And I'm also glad that I got to spend my childhood entirely independent of school. Thank you, Mom, for trusting yourself. For knowing we were fine on our own.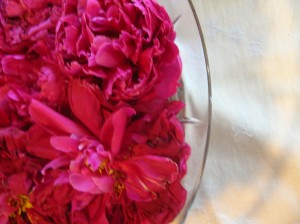 (i found this picture in the same folder as the very "artistic," very blurry ones i took of feet on the baseball field at one of my brothers' games)
*  *
P.S. Originally, my piece in the NY Times ended with this: "Maybe there are people who think it was a terrible idea for Tim Tebow to follow his dream to play football. But they're just being poor sports." Poor sports! Get it?! I thought that was pretty funny and clever. It got edited out

But that's what blogs are great for! Sharing the lines the New York Times thinks are really, really corny