I recently got interviewed by a reporter from PBS about homeschooling and socialization. She was kind of apologetic, introducing her questions.
"I've been talking to a bunch of homeschoolers," she said. She'd started thinking that homeschooling was really cool.
Well, y'know, we're a pretty great bunch.
Anyway, she asked me if I'd been unusually self-possessed and confident as a kid. I've been asked this in almost every interview I've done about homeschooling. It's kind of an awkward question. I mean, should I be like, "Why, as a matter of fact, yes! I was also brilliant, strikingly lovely, and almost shockingly talented"?
Or should I be like, "I mean, not any more than any other kid…"?
Here's the thing: I was very self-assured as a kid. I know, because I felt that way, and because grownups were always telling me, "You're so mature!" And sometimes they confided in me about the divorce they were going through. Or how they felt about finding out their kid was gay.
But it's been a long time since I thought I was innately special.
I used to think that, when I was fourteen or so, and really cocky, and sure both that every boy in the world was just waiting to fall in love with me and that I was incredibly smart. In retrospect, that might have come off as a little insufferable. A little.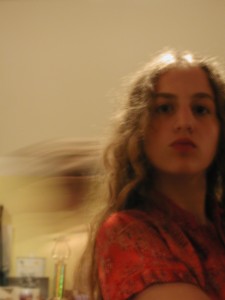 (it was around this time that I went through a phase where I took many "artistic" blurred photos of myself)
But more recently, it's been very clear to me that I am normal. Which has been a disappointment. OK, I'm not really normal. But the ways in which I'm fascinating and different were choices, not inherent tendencies or talents. I am different because my life has been different, not because I am genetically, biologically blessed. I feel like my breasts would be a lot bigger if it was the latter. Kidding. (Mostly.)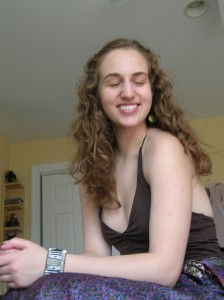 (when really I looked more like this)
So when people ask me if I was "special" as a kid– in whatever way– it makes me wonder a little what being a kid is supposed to look like.
Is there an expectation that kids will be shy or rude around adults? An expectation that kids won't have developed abilities? An expectation that kids won't want to socialize with people who aren't their age? If so, I think that's a shame. Not because my life was perfect and everyone should be like me. But because I think that if that's the case, then our society is selling kids short.
Kids, like any other kind of people, behave according to expectations. If other people act like they're competent and interesting, then they will be that way.
So why is it so surprising to people when a homeschooler is competent and interesting? Shouldn't everyone be that way?
Maybe we need to rethink what it means to be a kid.
(By the way, this in no way means that my brothers and I didn't sit around making endless fart jokes. That happened a lot, too.)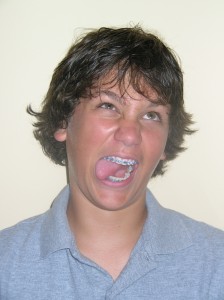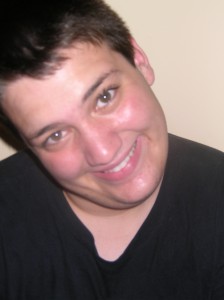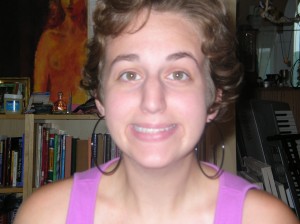 (Gabe, Jake, and me, acting like kids)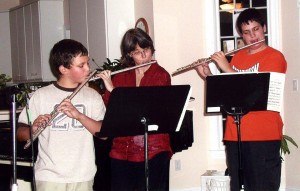 (Jake and Gabe, acting like kids, with one of their flute teachers)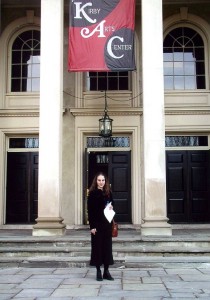 (me, acting like a kid, at a Shakespeare competition)