This is a guest post by Kelli Karanovich. When Kelli told me that she used to teach school and is now deeply involved in the world of homeschooling, I was immediately interested in hearing her story. I mean, when I was growing up, people were constantly asking me if my mom had been a school teacher before she decided to be a homeschooling parent. My mom doesn't even have a degree in education. I know. It's a little shocking. But let's hear what someone who does has to say about education, both inside and outside of school. This is Kelli: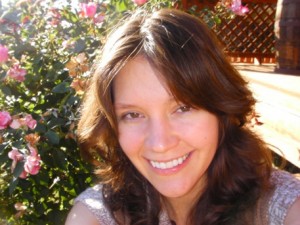 I've worked in the public school system and the private school system as both a teacher and an adviser. I've worked in classrooms built of brick and mortar and in a 100% online environment. Today I'm self-employed as a homeschool consultant. My varied experience has provided me with several insights about education in America, from a teacher's perspective, and I feel drawn to add these to the remarkable conversation taking place on Kate's blog.
1. Public school is a great idea which rarely works as planned–A) because attendance is compulsory and B) because its driving principle of one-size-fits-all, standards-based learning will always leave some children behind.
2. There are some extraordinarily progressive teachers working within the public school system who manage to transform classrooms by meeting and then exuberantly transcending the limitations normally placed on this environment.  However, these teachers usually only hang around for 2-5 years.  After that, they leave to start private learning centers or to teach at the college level.  Many reasons are given to explain these changes, but the most compelling is that no one has the energy available to give so much to a typical public school classroom without severely jeopardizing their family life and personal health.
3. There are teachers who survive public school for decades and manage to provide a pleasant learning experience for many students. However, this experience is still limited in a way that will ultimately either bore or create a false sense of superiority in students who hunger for the kind of lessons which challenge them to evolve personally in ways which will ultimately lead to global enlightenment.
4. Private schools are usually more likely than public schools to seriously consider the term "global enlightenment" when choosing a curriculum structure.
5. However, private schools are increasingly dependent upon tuition alone to keep them in business, and sometimes the need to retain students makes pleasing parents more important than providing an authentic learning experience for their children.
6. Personalized education, such as that available online, provides a great opportunity for a student to create a learning experience that is both thought-provoking and directly applicable to his or her private life. However, personalized education also provides a great opportunity for students and families to become so involved in "customizing" courses that the students are required to learn little more than what they already know.
7. The success of homeschooling depends greatly on the enthusiasm, knowledge and focus of the parents creating the experience.  As with personalized online education, it has great potential–both for opening minds and for closing them.
Regardless of the program a family selects, community involvement is paramount to a child's learning.  Get outside.  Volunteer to help others.  Create art.  Exercise.  Explore your connection to the Divine, however you perceive it.  Push the boundaries of what is ordinary. It's these moments that create a child's education and that allow learning to continue into adulthood.
Kelli Karanovich is a trained journalist, certified teacher and married mother of 3. Via her company Homegrown Learning, she helps homeschooling families nationwide create a well-balanced curriculum and offers a variety of super-cool extracurricular programs to all students. To learn more and request her services, visit http://www.HomegrownLearning.org, http://www.MamaKelli.comand http://www.raspberryrelief.blogspot.com. You may also send e-mail tokelli@homegrownlearning.org