I was a shy little kid. I used to hide behind my mom's leg a lot, as a toddler. Which prompted people to say to my mom, "Look how shy she is!"
My mom would say, "She's not shy."
I wasn't a shy little kid. I was shy around people I didn't know. I was crazy outgoing around my family. When I was eight, I went to Hebrew School, and I sat in a classroom for the first time and had to raise my hand. I didn't really mind it very much, but I didn't really feel comfortable talking in front of everyone. I said a few things. I made a few quiet friends. But I mostly kept to myself.
At home, I was running around the house, yelling at my little brothers to follow me because we were going to have a musical parade. I never stopped talking. These days, I forget that I used to act shy at all. My mom has to remind me that I used to be quiet in any environment.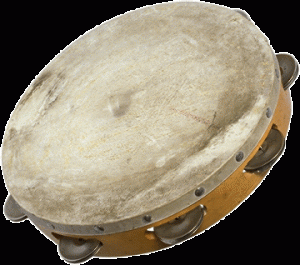 (This thing is the key to success for a musical parade. source)
Sometimes people worry that homeschoolers will get spoiled or coddled or denied access to realities that will later jump out of the bushes and attack us. We won't know how to deal with our peers because we were around our families more than we were around our friends. We won't know how to deal with authority. Or something. I'm not even sure how it goes. I do know that there were times in my life when I was overwhelmed by my peers. And for good reason. They are overwhelming! Have you heard the way kids talk about and to each other? It can get pretty bad, pretty fast.
But I'm not overwhelmed now. And the reason is that I was allowed to grow safely. I got a lot of space to be weird and awkward and whatever it was I felt like being at that moment. And so I went through stages without them defining who I was.
Now I can't imagine someone describing me as shy or quiet. If they do, I'll yell at them. Really loudly. Kidding (I know, I'm hilarious). But really- I won't know who they're talking about.