I was in the New York Times, recently, talking about homeschooling and sports. Which is not a topic I know much about.
I didn't play sports as a kid. I didn't want to play them. I didn't care about them.
My brothers both played baseball, though, and they were very serious about it for a while. So when the Times editor contacted me and asked if I could have a little statement about whether or not homeschoolers should be permitted to participate in public school sports (after all, we do pay taxes), I called my brothers.
"It's stupid," said the older one, Jake, now 22. "If you're good, and you want to go farther, you can't, because rec ends at fourteen or fifteen." He added, "It's a good thing Tim Tebow got to play at his high school even though he was homeschooled, right? But they had to go to court for that. We shouldn't have to go to court. That's ridiculous."
The younger one, Gabe, who went to high school before he went to college, didn't care as much. "Whatever. It's not like I was gonna go pro…" He had been the star pitcher on his team at some point– I still remember his scowl of concentration, and how the moms went crazy when he threw the ball.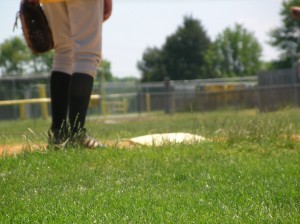 I dashed off the piece– the New York Times needed it in two hours. They needed a pic and a bio. Shit, I thought. I don't have ANY good headshots! I'm going to blow this whole thing!
The New York Times told me that "homeschooler" is two words. "Home-schooler." That's the way they do it. "But a lot of us combine them…" I said. It was hopeless. The editor did agree, though, to change the bit in my bio that she'd edited to "writing a book about having been schooled at home," after I explained that it sounded weird to me that way. "Schooled at home?" That sounds like there were a lot of rulers and a chalkboard involved. And possibly plaid and argyle. Sometimes I fear we will never understand one another…
I sent the piece in. And then I told my mom about it. I read it to her.
"Oh, that's not how it went," she said. "We didn't wish we could get into the school. I decided against even trying. Why would we want to use the school?"
Continue reading breaking into the public school to play sports