I didn't spend time in a classroom until college, and the first real test I ever took was the SAT, but last year I found myself standing at a blackboard for the first time, writing an assignment in the biggest, most even letters I could manage. I found myself saying, "If you have a question or a comment, please raise your hand."
I teach a group of eight-year-olds. It isn't public school, it's religious school. I'm an atheist, but I'm also a lay clergy member, so I guess I'm pretty qualified, if you look at it from a certain angle, in a certain light. My students are really smart. Some of them think they're much smarter than I am, and it isn't irrefutably clear that they aren't. These kids are, for the most part, private schooled Manhattanites, and they wear clothes so stylish that sometimes I find myself making a mental note: "Riding boots with skinny jeans, long-sleeved shirt, and red knit vest," even though I probably won't end up coughing up the money for boots that nice.
But the biggest difference between my students and me is not that they dress better and have drier wits and snappier sarcastic comebacks. It's that they care a lot more about being cool. I guess the other things are symptoms of that caring. At eight, they are already looking around to make sure no one thinks they're lame or weird.
They're looking at each other all the time. They can hardly spare a look for me, at the head of the class, because they're so busy getting approval from one another. They have learned that their peers are infinitely more important than the adults who pop up to yell at them, cajole them into memorizing something, beg them to pay attention, and slap a test down in front of them.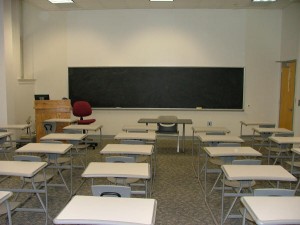 (to be fair, this doesn't look that inherently cool. source)
During the first class of the semester, I ask a kid if he got the folder he is carrying last session. He points to the date at the top and says, sneering, "What do you think?" He refuses to participate in the activities. From lowered eyes, he peeks around the room, gauging everyone's reaction, every time he refuses. His lips quirk into a little smile when he says, "No. I don't care."
Even the kid who talks about poop all the time is only doing it for the other kids. He's embarrassed to say something real. He's already defensive. He starts to answer a question I've just asked. "I think it means that…" and then, glancing around, changes his mind and says, "they all had to poop."
The kids giggle.
"No poop," I say. "Let's give an answer that doesn't involve poop."
It's too late, though. He's right back at me with, "It seems like they had to poop, because why else would they be trying to get out so fast?"
We are talking about Exodus. The biblical escape from Egypt.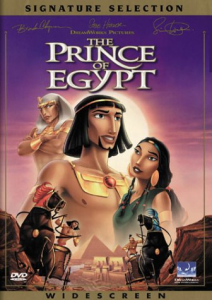 (I understand now why teachers are tempted to play movies in class, instead of talking. This one might have made my life a little easier. source)
When I started teaching here, I wanted to sit in a circle with everyone and talk about stuff and play some games and sing some songs. I thought we would all speak in turn. You know, like people do. Within two days, I knew that would never ever ever work. And not just because they are eight. When I worked with a group of twelve and thirteen-year-olds it was the same. They seem to have learned to take advantage of every kindness. They snatch up every opportunity to be loud and change the subject and start their own conversations. So that, after a class or so, I wanted to yell, "I'm trying to be nice to you!! Why are you making me be mean?"
I'm sitting in a café on Amsterdam and 114th, asking my friend, "How did they already decide that learning isn't cool? Why do they already care about being cool?"
She is a PhD student at Columbia. She isn't sure. We speculate about their families, their school environments, the presence of nannies in many of their lives. We try to remember being eight. I don't remember everything, but I'm pretty sure I had no idea what "cool" was. I didn't have to know.
I have a student who raises her hand a lot. She almost always knows the answer. She guesses ahead. "I see the braided candle back there—are we going to talk about havdalah later?" Her outfits are not quite as coordinated as the other girls. But even she will catch herself sometimes, participating too earnestly, and suddenly flop around in her chair for a laugh, make a little sarcastic comment, or giggle extra loudly when that kid mentions poop.
I'm not sure what happens. Or when exactly it is that kids learn that incredibly important lesson about teachers and answering questions and their peers. But eight seems young to me. It seems way too young to pretend you aren't curious. Or to not be curious at all. It seems too young to be afraid of your peers' judgment. Too young to think adults are stupid and boring, and too young to be flippant. Maybe I'm old-fashioned, or stodgy, or out of touch, or something, but I kinda wish every age was too young to be those things.
Because when I went to college, I sat in classes full of kids who were just like the eight-year-olds I teach. They were bored and they didn't want to answer too many questions because they were afraid of how it might make them look (like they were sucking up. Like they weren't cool). They were really sure that nothing good was going to happen in a classroom.
I want to yell at my class, "I'm not one of them! I'm not a regular teacher! I'm making this fun!" And sometimes they have fun. But I have to fight for it. Because every step of the way, they're fighting to keep school uncool.
*  *  *  *
Wild fun: Try walking somewhere you would've taken the subway to. It makes you feel accomplished. Look up for a block, and see what the tops of the buildings are like. They are sometimes really surprising.