When I started college, there were a lot of things I didn't know. I didn't know how to sit still for an hour without talking, so I always talked in class. I didn't know that other people thought talking a lot in class meant that you were arrogant or sucking up or just annoying. I didn't know that people expected to be bored in class, or even that class wasn't the point of college. I didn't know what Phi Beta Kappa was.
There were a lot of frats on campus, and plenty of sororities, too, and sometimes I got notices from them in my mailbox, inviting me to parties or events. Spelled out Greek letters meant a frat, and I threw the notice away.
So when I got an invitation from Phi Beta Kappa, based on my GPA, I guess, I threw it out after a single glance.
Years later, I was graduating, and Phi Beta Kappa was a whole category on the graduation program. People were talking about being in it, or wanting to get into it.
I remembered the note. I remembered holding it briefly, and then slipping it into the paper recycling slot.
Oh, how very little I'd known! How very, very ignorant I'd been!
Little unschooler in the big university.
At that point, I had no idea what really mattered.
By grad school, I knew. And I didn't talk in class as much. Although it was difficult, because I felt like I had a lot to say.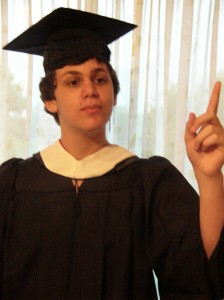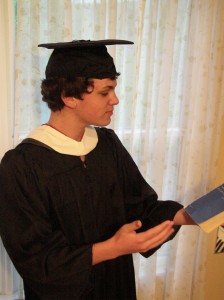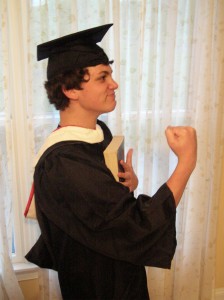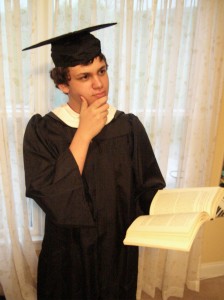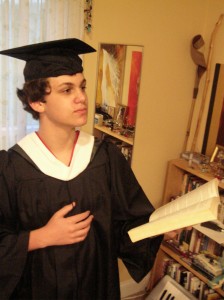 (my little brother Gabe poses in my cap and gown, before graduation)