Intelligence is such a problem. Not being smart. That's great. But the whole concept. The common definition. The way it always seems to have something to do with how quickly you can calculate a tip or solve a word problem. If you start to argue that, no, we have all these different definitions of intelligence now, just look at the SAT. No, we don't.
"If a man wearing a red hat went into a closet and exchanged his hat with another man, and then three more men, we'll call them A, B, and C, came into the main room, each wearing a differently colored hat, except for B, who was also wearing a red hat, then how would the blind man who came in after everyone else know what shade the second man in the closet's hat was? Remember, the first man was wearing a RED hat."
That's how word problems sound to me. Bear and I did some the other night. For fun. Our neighbor gave Bear this book of logic problems that candidates for fast-paced Wall Street trading jobs are given at job interviews. Bear loves that stuff. When he interviewed for his fast-paced Wall Street job, he thought the logic problem part of the experience was great. I thought it sounded terrifying. I felt myself getting physically frightened as he described it.
As a kid, I was really sure that I was smart. Very, very smart, in fact. I knew that I was smart because it was obvious. I was good at things. I liked to figure things out. I was good at talking, and I knew which flavors of ice cream were best. What could be clearer?
And then it turned out that I was bad at math. I learned this when grownups kept quizzing me, to find out if homeschooling worked. Homeschooling didn't work, according to my math skills. They always thought it worked when they were talking with me. They said I was precocious and bright and very mature. I knew that later, when they found out about math, they'd start to have their doubts.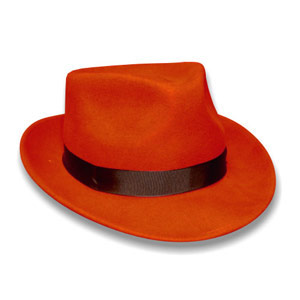 (source)
People like to tell me that everyone can be good at math. You just have to learn it properly. Maybe this is true. I don't know. But I do know that I have absolutely no desire to be good at it. It doesn't interest me even a little.
I struggle with intelligence these days. I think I'm probably smart, but then I catch myself being terrible at some important things that smart people are good at.
Or is there something wrong with the way we define "smart people"? Why don't we think someone who is an incredible rock musician is intelligent? We think "talent" is something else entirely. And we think "art" is something else entirely, too. "Intelligence" means being logical in a very specific way. Not even necessarily being logical in the sense that you can figure out when to get out of a dangerous situation, or convince people to give you money even though you don't yet have the company you're talking about. No. You have to be good at solving problems that "smart" people have decided are appropriate.
I guess this wouldn't really be a problem– the stuff about art and talent being separate from intelligence– except that often there simply isn't enough room in children's education for either art or talent. So while our culture definitely rewards some people who succeed in non-academic ways, like pop stars, movie stars, Bill Watterson, and the South Park guys, they often have to fight to get where they're going. They certainly don't learn those skills in school. So often, they have to learn to do what they love in spite of school.
And no one is exempt. It didn't matter that I was unschooled, I learned very quickly how much math mattered. I was lucky that I loved to write, because being good at writing made college easy for me.
But what about the kids who don't love to write? College is a very different experience for them. Especially if they don't like math either. College will continue to be a very different experience for them, if they go.
I'm annoyed. I shouldn't have to wonder if I'm smart enough. I don't think anyone should. We shouldn't have to be embarrassed because we don't fit all the standard definitions of intelligence. We should be proud of what we're good at.
I am not good at word problems. I will not get a trading position on Wall Street. Which is totally fine with me, because that has never been a goal of mine. The hours are ridiculous, anyway. But I reserve the right to be smart while I do what I love. Even if it never, ever, not even once requires me to solve for x.
We all desperately need to operate in a world of people who are good at a lot of very different things. And in order to best achieve that world, we need to stop telling the majority of those people that they aren't particularly smart.